Add: Shuiguo Town,Shizhong

District,Zaozhuang City, Shandong

Province,

China.
Tel:+86-632-3510088 3510099
Tel:+86-632-3512882 3510997
Fax:+86-632-3510066
E-mail: lurui@sdlurui.com
Dear friends: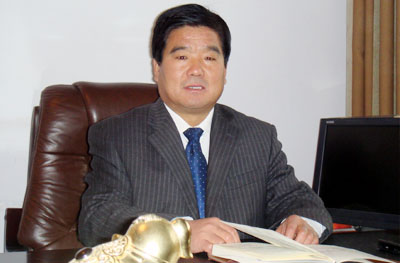 Welcome you to visit our website.
Shandong Lurui Knitting Garment Co. Ltd. is a medium scale civil-run joint-venture company,which is one of big companies of foreign currency income in our city; we have the right of Imp. & Exp.,and the product lines of weaving,dye & blanch,garment production. "To develop by reform,to get advancement by tech,to survive by quality,to get benefit by market,have the dare to get breakthrough & innovation" is our pledge and guideline.
"To root us by honesty,to get benefit by morals" is our managing policy,we will occupy the market by qualified product in lower price,"Never fool the customer " locates our position. Sticking to the policy of "mutual benefit,supplying each other's wants,cooperation in frank and honest way,co-development",we will strive to cooperating with you. We want to became a company with strongest force ,this road is not so flat,but we will get our goal in your support.
Thanks for your visit!